KATHIE'S MINIS & STUFF

Last update: April 29, 2009
All of my 1:12 scale room boxes measure 8.5"t x 11"w x 5.75"d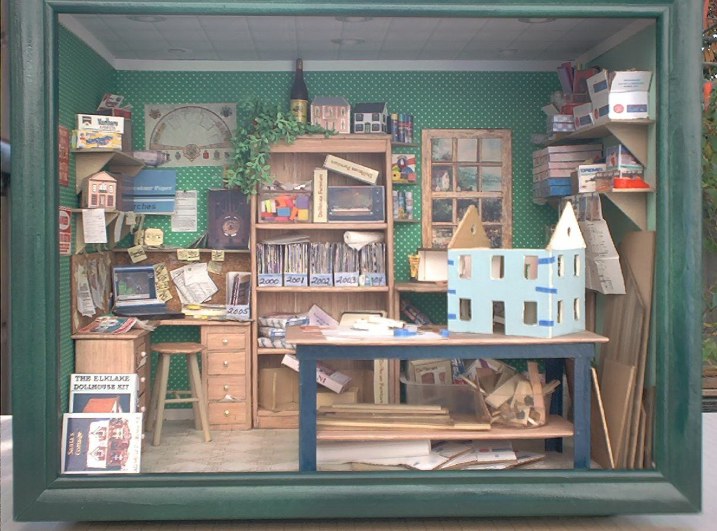 "My WorkRoom"
(1:12 scale)
Everything in here is made from paper products with the exception of 3 little plastic containers
'LET'S SEW'
My first roombox (1:12 scale)
This was a mystery project in a yahoo miniature group I belong to.
It was great fun to do. We had daily assignments and had no idea of what we were making until we got the assigment to make the quilting things. Everyones turned out fantasticly different and were made of different materials. Mine is made mostly from paper products. The basket, pencil holder & pencils, feet for the stool and lamp base are the only things in this roombox that are not made of paper products.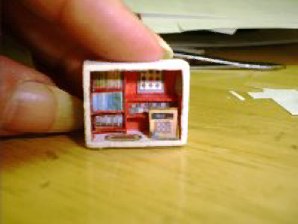 This is a closeup of the 1:144 scale roombox I made to put on the shelf by the lamp in my 'Let's Sew' roombox.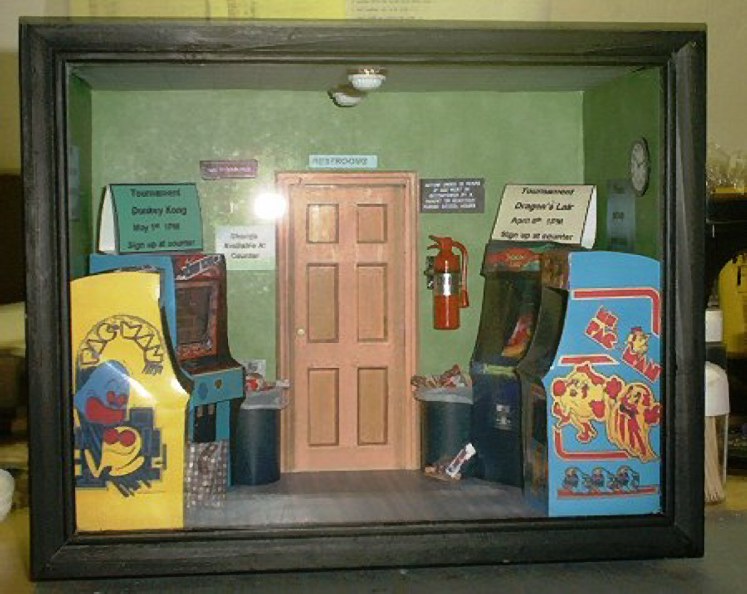 'ARCADE'
My Second Roombox (1:12 scale)
Again, everything except the fire extinquisher and the garbage cans are made of paper products.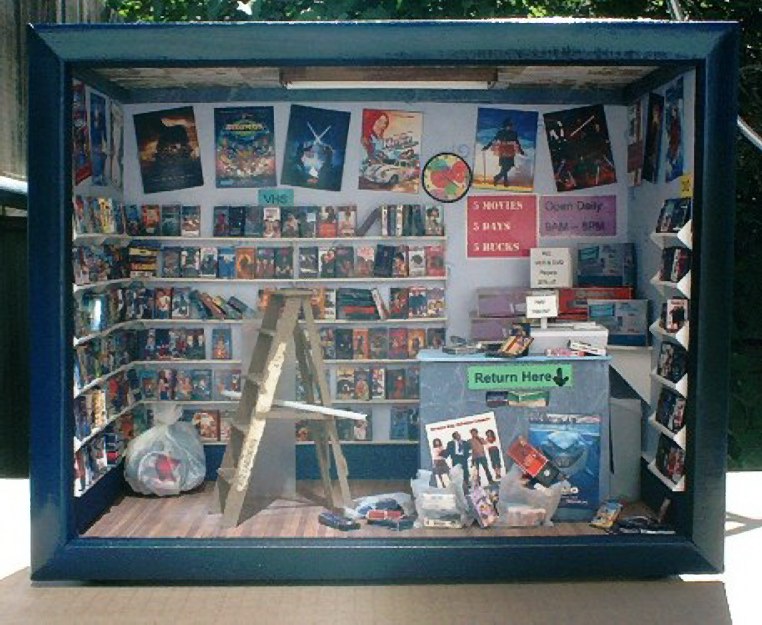 'AFTER HOURS'
My third Roombox(1:12 scale)
Just about everything in this roombox is also made of paper products, including the ladder. You will find a tutorial for the Light fixture and bulb as well as for the plastic shopping bags on my
tutorial
page.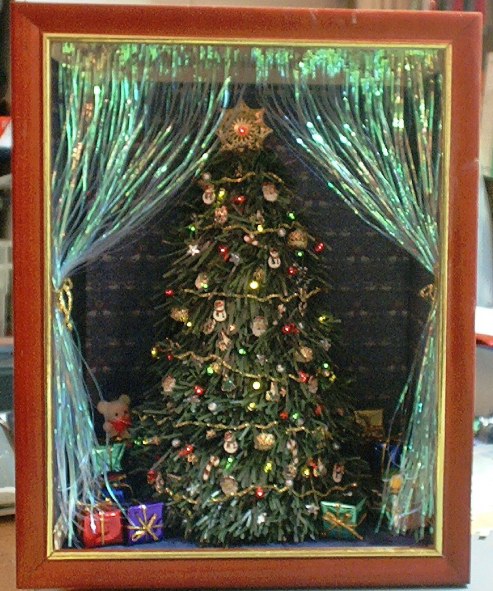 'CHRISTMAS WINDOW'
(1:12 scale)
This tree was made from christmas garland when I couldn't find one in
the size I wanted. There are tutorials on my
tutorial
page on how
to make the basic tree and the lighted tree top.